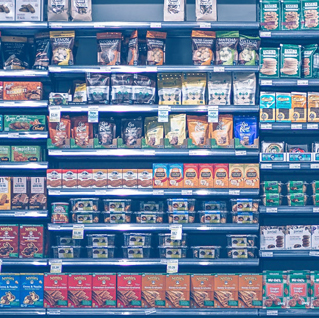 Digital technology is sweeping across the retail industry. Customers, attracted by the sheer convenience of being just one click of the mouse or one touch of the smartphone screen away from product displays, comparative pricing and user reviews are changing the dynamics of shopping. Interestingly, the demand from consumers for a fusion of a sensory shopping experience and online convenience is leading high street stores to create an online presence, and virtual stores to set up brick-and-mortar establishments.
In Store Digitization
Digital solutions are no longer limited to bar code scanners and point of sale systems. The advanced stores are peopled by sales staff with hand held devices or wearables that facilitate instantaneous and holistic resolution of customer enquiries, increasing staff and operating efficiencies, and delivering incomparable customer experiences.
Endless Aisles
A digital innovation first pioneered by pure play online retailers that has been adopted by physical stores. The endless aisle concept allows customers, located either at a remote location or in-store, to use touch screens to view, at their leisure, the full range of product offerings creating a seamless shopping experience.
Virtual Mannequins
As the customer moves the hanger off the rail, a virtual mannequin is triggered, and the customer can view the model draped in the selected garment on a floor to head height video screen.
Near Field Communication (NFC)
Near Field Communication (NFC) allows customers equipped with smartphones to access data relating to prices, colours, fabric, user reviews, sizes, etc. by connecting to NFC enabled product labels. Selected products can be scanned and added to the shopping cart. At the check-out counter, the payment is effected through an interface between the smartphone and a digital reader.
Browse and Order Hubs
Browse and order hubs are touch screen enabled devices that include a card payment facility. Customers browse the entire store merchandise, make their selection, and transfer products to the shopping cart for collection at a future date or for home delivery.
Enhanced Shopping Experiences
Precision marketing for customers with pre-downloaded apps who are alerted of discount and special offers immediately on walking into the store, viewing of virtual reality catwalk shows with sophisticated headphones, touch responsive full height video screens to view live demonstrations of selected apparels supported by recommendations for matching accessories for outfits selected by the customer.
Database Building
Digital technology is an opportunity for retailers to build a commanding information architecture that captures customer behaviour especially in online shopping through tracking of click paths, abandonment of items from carts, discount and deal shopping, and consumption patterns. The pooling and analysis of these master data is integral to provision of insights and help in formulation of strategies to enhance customer experience, devise loyalty plans and ramp up operating efficiencies.
Building IT Systems
The back end of the IT architecture must be an Enterprise Resource Planning (ERP) system that is a seamless synthesis of merchandise specific data, supply chain status, and financial and transactional algorithms. The front end of the architecture should be agile with the intuitive ability to respond with alacrity to customer orders and feedback.