October 14, 2018
Posted by:

admin

Category:

Franchising, Uncategorized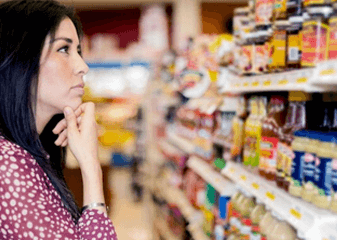 The position of your web page on the Search Engine Results Pages (SERP) of search engines determines, to a substantial extent, the likelihood of visitors discovering your company. What then are the 10 things you should know about Search Engine Optimization (SEO)?
Content, whether text or visual or audio, must be of outstanding quality if the bots of the search engines are to lock onto it and promote its ranking on the results pages. The objective of search engines is to supply users with valuable content. Therefore, make sure that your content is of exceptional quality.
Inbound links from independent third party endorsements that point to your site contribute value to the page ranking on the results pages. A press release linked to your web page is a promotion but is attributed diminished value because it is regarded as not wholly natural. Keep away from 'paid' links such as keyword embedded anchor content and purchased links, these are regarded as questionable practices that may impair your ranking.
3. Speed Matters
Make sure that your web page loads quickly. The faster your web page loads, the higher its ranking. What matters is the time taken (response time) for your web page to deliver the first byte of information to the user. The entire web page may take a shade longer to load.
4. Response Time Matters
Search engines dynamically review and realign their algorithms to deliver improved experiences to users. Your response time for dealing with these realignments will determine the period for which your web page is displaced from its rankings. In-house technical issues such as slipshod content management or poor site navigation may also be at the root of invisibility to search engines.
5. Keywords Matter Less
This is contradictory to conventional wisdom of keyword optimization across not only pages but also your website. Search engines attribute increasingly reduced weightage to use of keywords and, of course, keyword stuffing could be a recipe for unmitigated disaster. Variety is the spice of SEO. Use language that is natural and organically related to your business ideas.
6. Structured Data Matter
Search engine algorithms are being increasingly tuned to interpret structured data to better meet the demands of users. Prefer structured data/ HTML tags that are more easily understood rather than text heavy content.
7. Trust Matters
Search engines should regard your content as trustworthy. Content that is sub-standard, links that overuse a specific keyword or phrase, or operation of multiple web sites to market one product, all set off alarm bells that signal search engines of attempted deception at work.
8. Patience Matters
Patience and persistence matter. Search engines are programmed to be measured in evaluating the popularity of your links, the value of your content and the trust rating of your website. The climb to the top will most probably be long and painstaking.
9. Updates Matter
Search engines are attracted to websites that are dynamic. If your website content is static for prolonged periods, the search engines will downscale its ranking. Be sure to add new pages and update content at the very minimum on a weekly basis.
10. Social Media Matters
Likes, retweets and +1s are endorsements of your content that are assigned significant weightage by search engines. But the real mojo is in the amplification achieved through combination of valuable content, inbound links and social media traction.