10 Reasons Your Company Should Have A Website
September 7, 2018
Posted by:

admin

Categories:

Finance & accounting, Uncategorized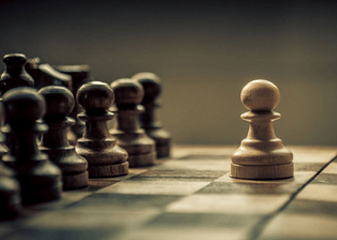 The invention of the World Wide Web by Sir Tim Berners-Lee forever transformed the dynamics of communication, information dissemination and marketing. With consumers spending billions of dollars in online sales, a well-crafted web site has become an integral component of any successful business.
1. Connect with Customers
Your customers are searching for you on the internet. If you are floundering along without a website, you will never be able to connect with your prospective customers. And this is even more so for local businesses. Nielsen has estimated that around 85 per cent of consumers rely on results from search engines to locate suppliers, and search engines are heavily invested in display of local results. The arithmetic is simple: no website, no customer connects.
2. Geographical Reach
A website is a global presence enabler, bringing your products and services to the attention of customers around the world. It presents you with the opportunity to expand your business to national and international markets.
3. 24*7/365 Access
Customers can reach your business 24 hours a day, 7 days a week, 365 days a year by reaching you through your website. Your website works for you even while you lounge in your arm chair. Consumers enjoy the flexibility of shopping or researching at any hour of day or night, and entrepreneurs are more than happy to discover good business leads waiting for them the next morning.
4. Instant Communication
Your company can seize the advantage by being the first to release information regarding a new product or service on its website. Integration of your website with social media creates a multiplier effect through which the message is disseminated to thousands of potential customers instantaneously.
5. Cost Economy
The cost of sharing product knowledge by leveraging the power of a business website is almost miniscule when compare with the financial outlay required for reaching an equivalent audience by using traditional advertising media. The return on investment is far higher than that from alternate advertising channels.
6. Time Saving
A single message posted on your business website is accessible to the world at large. This is a tremendous saving of time compared with reaching your customers through voice calls, face-to-face meetings, emails and product brochures, and you can also ensure consistency of the message.
7. Increasing Customer Value
Customers are on the look-out for added value. By developing a newsletter or posting blogs on your business website, you can share in-house knowledge and intelligence with customers and boost domain expertise of your company.
8. Advertise Your Company
Your website helps to trim expenses on advertising and publicity. You can create an image gallery or success story portfolio or testimonials that showcase the abilities and outcomes of dealing with your company.
9. Understanding Your Visitors
The questions thrown at your help desk will be the primary source of information regarding your customers' outlook and aspirations. By using analytics and tracking the click path of visitors to your website, your company can enhance its knowledge of customer behaviour.
10. Low Operating Costs
Once your website is up and running, operational and maintenance costs are almost negligible. Of course, you need to have a programmed strategy for regular updates of your website to ensure that customers always view the latest face of your company products and services.
A business website is indispensable, easy to set up and easy to maintain. It's difficult to think of a reason not to have a website!