10 Essential Features For Your E-Commerce Website
August 5, 2018
Posted by:

admin

Categories:

Funding trends, Uncategorized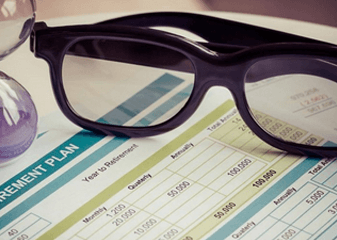 Zeroing in on the essentials for an e-commerce website demands that you look at your website from the perspective of a visitor. Here are 10 must-have features for your e-commerce website!
1. Eye Catching Product Images
An attractive image that captures visitors' eye balls and creates a lasting impression is an essential feature for any website. Your website should display a gallery of pictures exhibiting your products with a zoom function that enables sharp focus viewing of product features.
2. Product Description Value
Transparency should be the hallmark of your product description policy. Descriptions should be true and fair, and disclose size, texture, colours, dimensions, warranties to motivate a buy decision. In association with responses in the FAQs section, the value should be equivalent to that supplied by sales staff in a brick-and-mortar setting.
3. Great Mobile Experience
Online shopping is making a progressive transition from desktops and laptops to mobile smartphones. Make your e-commerce website mobile friendly with uncomplicated design, clear links and easy visibility. Smartphone connected customers should be able to swiftly search, browse, compare features and prices, load carts and check out with ease.
4. Smooth Checkout
The key elements are display of products in the cart for buyer confirmation, shipping charges, if any, target delivery dates and security logos for payment modes. Trust reinforcement is essential at checkout.
5. Defined Returns Policy
Think of your return policy as an instrument that could actually result in clinching of a sale. Make the policy easy to locate, stimulate visitors to read the policy, keep the language simple, make the costs, if any, for return crystal clear, be explicit about whether the return will be for cash or credit or exchange, and the time frame for resolution.
6. Shipping Charges
The convenience of armchair shopping coupled with free shipping is major attraction for online purchases. If free shipping is a commercial no-no in your business model, online shoppers would at the least expect low cost shipping that holds out the promise of free shipping at a defined point of time in the future.
7. Social Media Connects
Links to your social media presence such as your Facebook page and Twitter account are a must-have. Every customer would like to scan public opinion posted by actual users before committing to a purchase. An added advantage of presence on social media is that online communities are often the transmitters of word of mouth promotion for your company.
8. Latest News and Product
Make it easy for customers to locate the latest product releases from your company, live special offers and current news by housing these buttons on your home page. Buyers would always be interested in the latest trends, discount deals and market buzz.
9. Search Bar, Login Box and Shopping Cart
These are three must-haves that invariably co-exist adjacent to one another on e-commerce websites. The icon for the shopping cart is a basket and there is no reason to reinvent the wheel. The login should seek only essential details making the experience light and friendly. Registered users could be the subject of special offers and promotion campaigns. The search bar is essential for those customers who are clear about their shopping requirement and need to quickly locate the product in your e-commerce store.
10. Trustmark
Accreditations by reputed third party agencies that convey safety and security for customers have become inescapable in a world where customers fear capture of their personal information and payment details leading to identity theft and perpetration of frauds. Convincing a customer of robust security is a critical ingredient in creating customer willingness to make payment for purchases.