December 12, 2018
Posted by:

admin

Categories:

Applications, Business Process, Sourcing & Procurement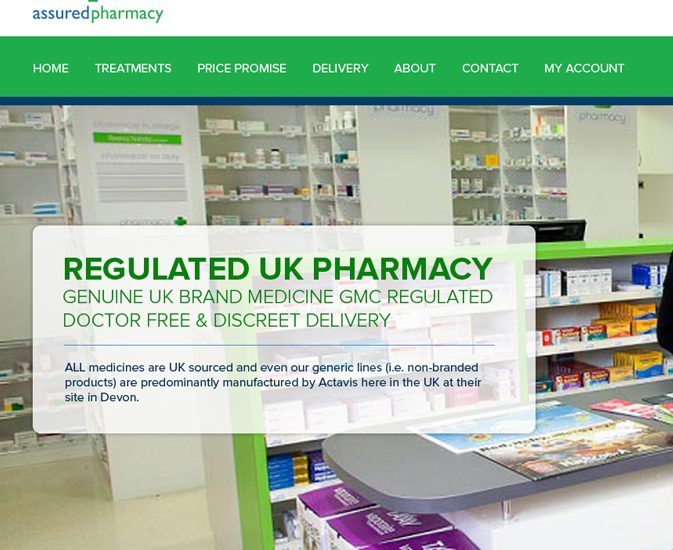 Assured Pharmacy – Rest Assured with our High Trust Quotient
Quite simply the best healthcare advisory services, medications, pricing, delivery and accessibility
Project Brief
The client was a regulated internet pharmacy based in the United Kingdom (UK) and engaged in advisory healthcare and e-retailing of medicines. The solution that the client was looking for was remodeling of its legacy website to make it more user friendly, easily navigable, high speed, and end-to-end.
Our Role
The task for Sphere Rays was to evolve a hardware configuration that would accelerate loading of the website within 3 seconds from click, seamless and secure data migration of product, customer and order details from the legacy system to the redesigned system, integration of thermal label printing for prescriptions, medicines, and shipping manifests, algorithm for discounts on selected products and definition of user roles for administration, doctor and pharmacist.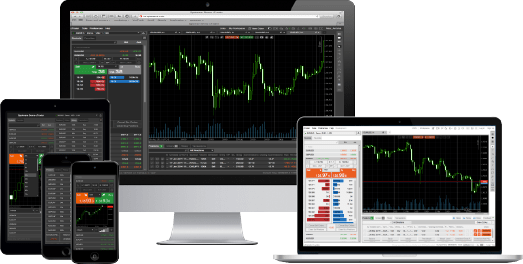 Consulting WP
cTrader platform
Fast order entry, ultra-fast execution speeds, direct order entry
via charts and Level II pricing are just some of the reasons why
many traders today choose cTrader as their go-to platform.
discover cTrader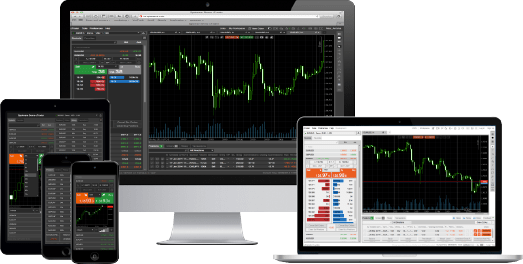 Consulting WP
cTrader platform
Fast order entry, ultra-fast execution speeds, direct order entry
via charts and Level II pricing are just some of the reasons why
many traders today choose cTrader as their go-to platform.
discover cTrader
Challenge
The legacy website had been hosted on the client's private server. The Sphere Rays source code was incompatible with the private server configuration ruling out the possibility of an auxiliary Sphere Rays developed website piggy backing on the architecture of the legacy web site. Faced with this situation, Sphere Rays decided that the most reliable and effective resolution would be to scrub the original website and design a brand new website from square one while retaining original statistics of the created website. Every input at the back end and the front end was meticulously documented and archived in an independent e-warehouse before taking down the original website. Sphere Rays technical know-how and experiential knowledge played a vital role in building of the new website for the client.
Thermal label printing for prescriptions and medicines is mandatory in the UK but configuring the sticker with the barcode was possible only from a printer that was located in the UK. Sphere Rays proactively transported the printer from UK to its facility in India and successfully managed compliance with the UK General Pharmaceutical Council and the General Medical Council.
A new website takes time to achieve traction and visibility on Search Engine Result Pages (SERP). The challenge was to maintain the standing in the SERP even while designing the website anew. The Sphere Rays strategy of diligently replicating the original site map and the legacy content word for word, ensured sustained visibility of the client website on the SERP and continued flow of visitors to the website.
Impact
The website has a clean, intuitive interface and users can access the content that is of interest to them quickly by making use of the easy navigation and functionally clean, intuitive interface. The website has been awarded a High Trust Rating and is considered to be popular by Alexa.
Treatments
Erectile Dysfunction
Empathetic approach, calibrated medication and utmost confidentiality
Hair Loss
Highly effective treatment, prevent further hair loss and boost re-growth.
Premature Ejaculation
Revitalize yourself with a fully tested and licensed medical solution
Weight Loss
Value for money proposition, supplied if our GMC registered doctor is satisfied that it would be appropriate
Anti- Malaria
Effective and economical, travel safe with the right drug therapy in the right quantity
Women's Health Medicines
Women's medical conditions discretely managed including consultation, prescription and dispensing of drugs
Process Flow
UK based client approaches Sphere Rays for consulting services and website remodeling
Client and Sphere Rays define the deliverables
Sphere Rays Challenges
Sphere Rays source code incompatible with client private server
Label printer with bar code to be configured was located in the UK
Search Engine Page Rankings (SERP) of client website had to be protected
Sphere Rays Solutions
Archived all content from the legacy website before scrubbing it
Label printer transported from UK to the Sphere Rays facility in India
Diligent replication of the original site map and content safeguarded the SERP of the client website
Impact
Clean, intuitive interface with easy navigation
High Trust Rating and regarded as popular by Alexa
Why Assured Pharmacy?
Start treatment early with our quick delivery
Rely on our best price guarantee
High quality UK sourced medicines
Relationships with trained and registered healthcare professionals
Transparent transactions
Assured Pharmacy's Price Promise
If you get it cheaper (prescription and delivery charges included) from a UK pharmacy registered with GPHC, we shall cheerfully refund the difference.
Delivery
Guaranteed use of discrete non-branded packaging and arrangements for delivery to alternate addresses.