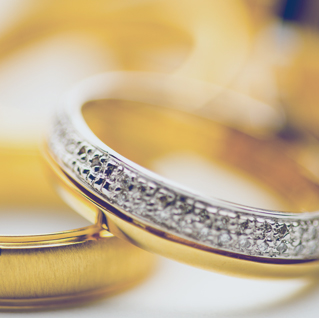 The jewelry industry has been manually driven for years but technology is poised to cause large scale disruption in all facets of the industry – design, customization, fabrication, production, marketing and sales. The advent of technology in the jewelry industry came with the introduction of computer aided design (CAD) and computer aided manufacturing (CAM) technologies which marked the beginning of the replacement of manual bench skills.
Jewelry in Fashion
Traditionally, jewelry has been viewed as event driven, and with the domination of territorial franchises with hardly any innovation and differentiation, designs and production functionalities stagnated. Affluent society is changing the rules of the game in its quest to make jewelry a personalised fashion statement. Creative designing, in concert with technology, is conjuring up unique style statements, amazing designs, adaptability to diverse precious metals, and encouraging a participative, inclusive, design process involving the customer.
Personalised Jewelry
A 3D printing technology is projected to be the defining transformation in the industry. The technology called laser sintering is compatible with computer aided design (CAD) technology and will offer high street shoppers specially tailor made designs that will not seriously impact bank balances. This has the potential to be a USP for forward looking enterprises eager to tap into the personalised aspirations of customers. Complex designs, shaped at reasonable costs, and with remarkable precision are the hallmark of this technological advance.
Cost Efficiency
Production costs have been driven down dramatically by the employment of CAD technology that produces a three dimensional digital file of a bespoke design in next to no time. A 3-D printer is deployed to create a mold into which the metal is poured and gems are added, and voila! What would have taken a craftsman several weeks to make is ready in days, and picture perfect too.
Rapid Prototyping and Sales
Visualisations of the customer can be designed and given tangible form with much faster turnaround time. Customisation after blueprint stage is also accelerated through the deployment of digital technology and the end result is much quicker raw material to delivery dates and sales realization.
Virtual Inventory
Holding costs are controlled because jewelers no longer need to finance physical inventory but can display virtual inventory to prospective customers. Technology allows on-screen 3-D displays of prototypes and allows imaging of design tweaks engineered by the customer enabling order crystallization before the jeweller commits investment for the precious material. An added advantage of trimmed investment in physical holdings of precious metals is risk protection against adverse fluctuations of prices that are notoriously volatile.
Expanded Customer Choice
The introduction of digital technology in the business will attract customers who are unsure of their precise choice and would like to have a low or no cost view of multiple options before order placement.
Greater Accuracy
Technology translates to greater accuracy in weights and stone layout, and the vista of sales before manufacturing will be of help especially to start ups with a limited pool of funds for investment.